Your Fitness Business Should Be Something You Love
Today I want to share something that you something that should really define your fitness business…
When I got started, I worked with anyone and everyone that would work with me
As I simply thought that as I had now become a FitPro, people would just want to come and work with me
And yeah that was the case
I would be picking up clients I LOVED working with
I would also pick clients up that I would dread living with
You know when you wake up and check your calendar and that one name is the calendar that you dread
Then all day leading up to it, your dreading working with that person
This brings us to defining your fitness business
Or finding a niche or market that you LOVE working with
Remember these are the people that you are going to be working with day in, day out
So say you work with over 30 women, that is making each day drag
But you actually really love working with guys who are packing on muscle
You love the dedication, the lifting, the grind
Why would you stay working with that audience
After all, your fitness business should be something you love every minute or running
Therefore, find the niche, find that target audience you love working with
And try creating your business around that niche
That way then, every day you wake, jump out of bed excited and ready go ?
After all, you are the business owner and this isn't just another job
David ?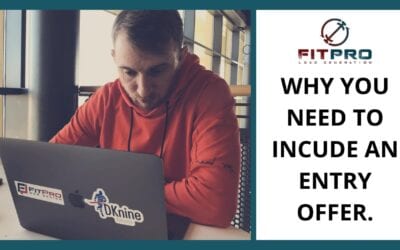 This week has been all about sales and convincing prospects to become a lead or purchase your programme 💸 Gary spoke all about behaviour change when it comes to generating leads and making sales Tuesday was 5 top tips 5️⃣ And Wednesday was what's working right now...
Hi I'm David 🙂
I Help FitPros Around The World Generate Leads On A Daily Basis, With Lead Generating Websites, Laser Targeted Facebook Ads and "The Portal"
Download Your FREE "Copy & Paste" Guide