I Have to Share this with You! ??
I Have to Share this with You! ??
Todays episode is a little off topic ??
This week we've been talking about sales
On Monday Neil shared the art of fitness selling
Tuesday, I shared with you another 5 great tips for selling
And yesterday we discussed whats working right now at DKnine
Today I have something special for you ?
I was on a call with a client in The Portal earlier ?
He's just getting started
And de doesn't have any cash to run Ads ❌
So I gave him 9 tips he should implement right away to start generating leads
Today is Thursday
And now he can generate leads & make some sales over the weekend
Ready to launch his programme on Monday ✅
So, here are the 9 tips I gave him via a Facebook Live inside our FREE Facebook Group ?
David 🙂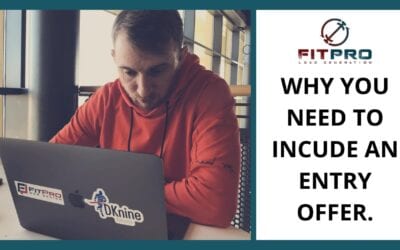 This week has been all about sales and convincing prospects to become a lead or purchase your programme 💸 Gary spoke all about behaviour change when it comes to generating leads and making sales Tuesday was 5 top tips 5️⃣ And Wednesday was what's working right now...
Hi I'm David 🙂
I Help FitPros Around The World Generate Leads On A Daily Basis, With Lead Generating Websites, Laser Targeted Facebook Ads and "The Portal"
Download Your FREE "Copy & Paste" Guide