Guest Interview: Sheree Cox
Guest Interview: Sheree Cox on Transitioning A Programme Online
Welcome to this weeks guest interview on the FitPro Daily ?
After the lockdown was introduced Sheree was forced to move her Yoga business online. Now she's sharing her experience and advice
So, let's get started and dive into this week's Guest Interview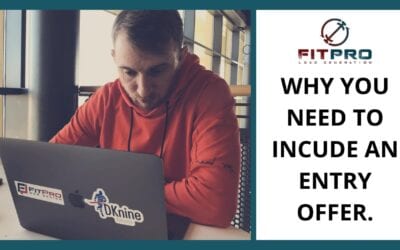 This week has been all about sales and convincing prospects to become a lead or purchase your programme 💸 Gary spoke all about behaviour change when it comes to generating leads and making sales Tuesday was 5 top tips 5️⃣ And Wednesday was what's working right now...
Hi I'm David 🙂
I Help FitPros Around The World Generate Leads On A Daily Basis, With Lead Generating Websites, Laser Targeted Facebook Ads and "The Portal"
Download Your FREE "Copy & Paste" Guide