What Goes into a Winning Facebook Advert
This week is all about automation ??
On Monday, Kellie shared with us how she got a business to 6 figures in just 12 months
And yesterday I shared with you 4 things you should automate in your fitness business
Today I want to give you a different side of automation
I want to show you what goes into running a successful Facebook Ad
You see, once you can get this system of running facebook ads moving forward, it will speed up the process of getting a successful Ad
So today I'm going to share with you an interview I did for Ash Burleigh inside his PTD Ninja Group
David 🙂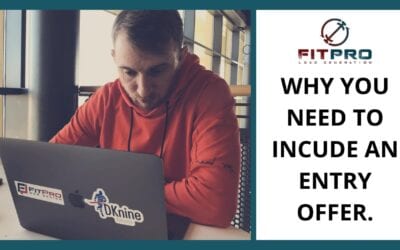 This week has been all about sales and convincing prospects to become a lead or purchase your programme 💸 Gary spoke all about behaviour change when it comes to generating leads and making sales Tuesday was 5 top tips 5️⃣ And Wednesday was what's working right now...
Hi I'm David 🙂
I Help FitPros Around The World Generate Leads On A Daily Basis, With Lead Generating Websites, Laser Targeted Facebook Ads and "The Portal"
Download Your FREE "Copy & Paste" Guide