The Easier You Make It, The More Sales You Make
The Easier You Keep It, The More Sales You Make
This week has been all about generating additional income for your fitness business or seeing how you can potentially increase client value
Monday ?? we had our guest interview, chatting with Sean Salinger about his experiences running workshops
Tuesday ?? we gave you an extra 4 ways to generate revenue for your business…from merchandise to retreats
Wednesday ?? we shared with you what's working for DKnine fitness right now
Thursday ?? we talked about keeping your clients long-term
Today, I want to share a couple of stories which I think are beneficial when it comes to taking payment from clients
⬇️ ⬇️ ⬇️
If you know me well enough, you will see I get a lot of Amazon parcels…
I LOVE buying random stuff ?
and….Amazon make it SO SO easy to buy stuff
I don't need to enter payment details in again
I don't need to add my address in again
I literally just find the product I want, click buy & click confirm
And it arrives the next day! ?
And so this is why we changed the way we took the payments for The FitPro Portal
Yes it costs us a bit more
But we installed PayPal
So now, they can either enter their card details or they can login to paypal
They know it, they trust it
it's super easy to use ??
And this has increased our sales massively
So, when it comes to making sales in your fitness business
Try to make sure taking payment is as easy as possible ✅
The more difficult it is, the less likely they will sign up
David 🙂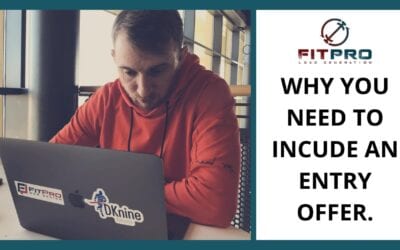 This week has been all about sales and convincing prospects to become a lead or purchase your programme 💸 Gary spoke all about behaviour change when it comes to generating leads and making sales Tuesday was 5 top tips 5️⃣ And Wednesday was what's working right now...
Hi I'm David 🙂
I Help FitPros Around The World Generate Leads On A Daily Basis, With Lead Generating Websites, Laser Targeted Facebook Ads and "The Portal"
Download Your FREE "Copy & Paste" Guide