It's the shock ? that sells them into your programme
If you are working with clients that are looking to lose weight
I bet you have heard one of the following
? This is the heaviest I have ever been
Or when you put them on the scales ? I didn't realise I was that heavy
That's because most people don't realise how far they have gone
So when we get prospects in for a consultation, we have a certain flow to how we sell
And it all starts with the intro…
✅ We welcome them at the door
✅ Show them around the studio
✅ Show them the success wall, and share a few of their stories
✅ Then get them on the scales
It's the shock of seeing their weight that does all the selling for you
And the rest of the consultation should be you giving them the answers they need to join your program
You see numbers are so powerful ?
Take my Facebook Ads service for example
I charge £400 per month for my services, and I recommend that the average business should spend around £10 a day
That would be £700 per month roughly in outgoings
But before I tell them the price, I ask them a few questions
➡️ How many leads do you currently do a week❓
➡️ How many sales do you currently do a week ❓
If they say they do 10 leads a week, and 2 sales at £199
That's a 20% sales rate
So if I send them 20 leads a week at a sales rate of 20%
That's £1,592 in FEO sales for a month or…
£892 FEO profit
David 🙂
PS… sell with numbers‼️ IT WORKS ?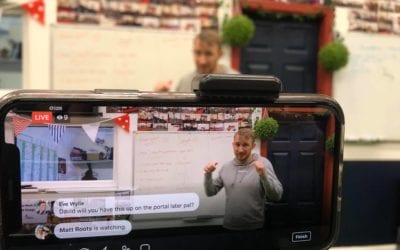 Yesterday the British Prime Minister announced a complete lockdown of the UK We are only allowed to leave our homes for a quick trip for essential Therefore now is the perfect time to really work hard on the back end of your business Your… ✅ Lead Gen Funnels ✅...
Hi I'm David 🙂
I Help FitPros Around The World Generate Leads On A Daily Basis, With Lead Generating Websites, Laser Targeted Facebook Ads and "The Portal"
Download Your FREE "Copy & Paste" Guide