It's FREE Lead Gen Sunday ?
If you have a few hours spare this evening, then give some of these ideas a go ?
✅ Message all your clients and ask them if they have any friends who may be interest in joining them
✅ Go back through your Personal Facebook Chat and see who you can re-interact with
✅ Do exactly the same for your Facebook Page, your Instagram account & Twitter account
✅ Now go check your emails to see who never replied and you could re-start that conversation with
✅ Got a free Facebook group? Send each member a person voice mail to see how they are finding it and if they need any help
✅ Send out the following email & post it on your social media…. Quick Question… Are you still looking to lose weight?
✅ Next, go pick up your mobile and see who you can text or who messages slowed down
Okay… that's enough for now
Go generate some leads and see you next week
David 🙂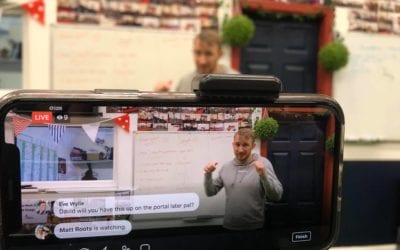 Yesterday the British Prime Minister announced a complete lockdown of the UK We are only allowed to leave our homes for a quick trip for essential Therefore now is the perfect time to really work hard on the back end of your business Your… ✅ Lead Gen Funnels ✅...
Hi I'm David 🙂
I Help FitPros Around The World Generate Leads On A Daily Basis, With Lead Generating Websites, Laser Targeted Facebook Ads and "The Portal"
Download Your FREE "Copy & Paste" Guide