I was interviewed inside the Fitpro Mentorship Group ?
I was interviewed inside the Fitpro Mentorship Group ?
Yesterday I was invited to do a presentation for the members of the Fitpro Mentorship Group on Facebook
If you have never heard of the group, then I would 100% go and check it out
It's designed for FitPros to have a safe place to give unbiased reviews on the Gurus, Business Coaches & Marketers like me
As we are not allowed in, so if you want to see what people are saying about the work I do & The FitPro Portal
Or what people are saying about the business coaches or gurus that you are considering working with, then please go and check out the group or reach out to A.J Morton on Facebook
Anyway…
I was asked to come on and talk about Facebook Ads and in particular, the parts of Facebook Ads that never get shouted about
✅ The bit's that the "Guru" don't tell you about when they give you the sales talk
✅ We also look at what you should be expecting from an agency if they are doing your ads and the things to look out for to make sure you are getting the service you are paying for
✅ I even gave them an insight into how I got started
✅ We also talked about the importance of split testing and how to create them
✅ Plus why having a specific audience to work with can make a huge difference to your ROI
✅ And not to forget key numbers to focus on, in order to make sure your marketing as predictable as possible
I do cut the questions and answer section off at the end, so after watching if you have any questions, just reach out or comment below the video
Enjoy
David 🙂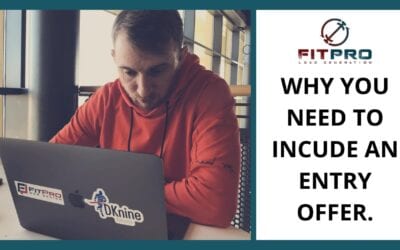 This week has been all about sales and convincing prospects to become a lead or purchase your programme 💸 Gary spoke all about behaviour change when it comes to generating leads and making sales Tuesday was 5 top tips 5️⃣ And Wednesday was what's working right now...
Hi I'm David 🙂
I Help FitPros Around The World Generate Leads On A Daily Basis, With Lead Generating Websites, Laser Targeted Facebook Ads and "The Portal"
Download Your FREE "Copy & Paste" Guide