How I Share 1 Piece Of Content To Over 20 Locations
Today I wanted to talk about making the very most of each piece of content you create
You see…
Last week, I interview Huw Phillips about how he generates leads and runs his own Fitness Business
I caught the train down to Swansea, put my phone onto a tripod and receded us talking
From there I turned the interview into a video and uploaded it onto YouTube
? 1st piece of content
I then took the videos, cut it down into a 54 second clip, and added a 5 second clip telling them where to go to watch the full videos
Posting this video on
2: Facebook
3: Twitter
4: Instagram
5: LinkedIn
With that first video from YouTube, I downloaded the audio and turned it into an audio file for a podcast
Uploading it to
7-14: Anchor which then shared it to an additional 7 podcast streaming sites for me
I also transcribed the video into text
Adding it to
15: Email
16: Blog
17: Facebook
18: Twitter
19: Instagram
20: LinkedIn
Crazy right❓
That one video I did, turned into 20 additional pieces of content ?
So here is a challenge for you…
Tomorrow, write a nice long post on a popular topic in your area
Then turn that into as many pieces of content as you can
Still not sure??
Then come and join us inside The FitPro Portal, where we have these posts ready and waiting for you to download
All you will need to do is add your own feel to the post and you are good to go
Ready to share it across as many locations as you want ?
So what you waiting for…
Come up with the content and happy building the ever important KLT
David 🙂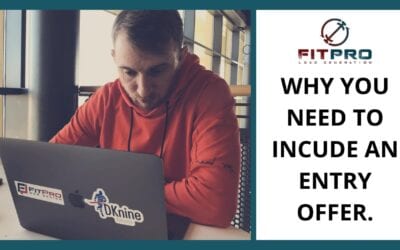 This week has been all about sales and convincing prospects to become a lead or purchase your programme 💸 Gary spoke all about behaviour change when it comes to generating leads and making sales Tuesday was 5 top tips 5️⃣ And Wednesday was what's working right now...
Hi I'm David 🙂
I Help FitPros Around The World Generate Leads On A Daily Basis, With Lead Generating Websites, Laser Targeted Facebook Ads and "The Portal"
Download Your FREE "Copy & Paste" Guide