From Lead to Long Term Client – Day 3️⃣
Over the last few days, we have been talking about generating leads, making sales and getting new clients ready for the long term commitment
Yesterday we mentioned about building that KLT during their initial 6 weeks
The more they trust you, believe in you and love what you do
The easier it will be to keep them
What really makes the biggest difference is….
Community ?
Build a community… keep clients forever
Take Slimming World
Cross Fit
Sports team Fans
It's all about being together, making friends
Having something in common
A place where you feel safe, and loved
A place you always want to come back to
This is what a community is all about
So you need to be thinking about how you can build an amazing community that makes everyone love what you do
Consider things like…
Going bowling, or going for a meal
At DKnine, we do something every month
Doing something once a month, means people might not want to miss out on doing the event
Something else to 100% would be BIG CHALLENGE
Such as a mud run, climb your highest mountain
Or train for an event
If this event is 5-6 months away, then they will need to train for it to be able to do it
And where better to train, than with you
Focus on COMMUNITY, and you WILL keep clients
David 🙂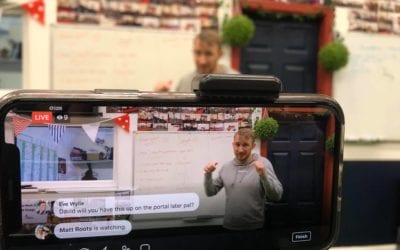 Yesterday the British Prime Minister announced a complete lockdown of the UK We are only allowed to leave our homes for a quick trip for essential Therefore now is the perfect time to really work hard on the back end of your business Your… ✅ Lead Gen Funnels ✅...
Hi I'm David 🙂
I Help FitPros Around The World Generate Leads On A Daily Basis, With Lead Generating Websites, Laser Targeted Facebook Ads and "The Portal"
Download Your FREE "Copy & Paste" Guide