Facebook hate promises or guarantees
Wow!!
I didn't expect that much feedback from yesterday email ?
From people saying it can't be that easy, to others who have failed time after time with Facebook ads
Which leads on perfectly to what we are going to talk about today
You see… it's almost impossible to fail with Facebook Ads ?
All you need is the right hook, to the right audience, with the right language
Get those 3 things right, and you WILL BE GETTING LEADS ?
Now I can't go into much specifics in just an email
As you will be targeting someone different to the next person reading this
But here are a few things to consider, the next time you write some ads on Facebook
Let's starts with what you cant say….
Facebook hate promises or guarantees
Which means if you tell someone they are going to lose weight in your advert
YOU GET REJECTED ?
You tell someone that they need to change
YOU GET REJECTED ?
For the simple reason, that not everybody is going to achieve these results
So Facebook simply don't let you do or say these things
Onto what you can say…
You talk feelings, you in a 3rd person view
➡️ Who would love to tone up in all the key areas
➡️ Who is ready to jump into those clothes in the back of the wardrobe
Or you can simply insert a review
➡️ Before joining I was tired all the time, struggled to get the kids ready & just had no energy
Running Facebook ads is all about testing
Once you have a copy that works
Stick with it and follow exactly what I am going to talk about tomorrow ?
David ?
Ps… tomorrow we look at one of the most important aspects to a winning advert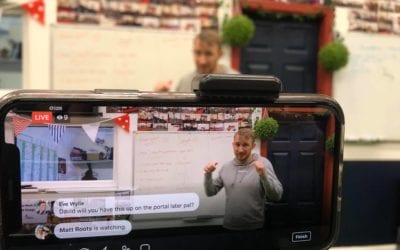 Yesterday the British Prime Minister announced a complete lockdown of the UK We are only allowed to leave our homes for a quick trip for essential Therefore now is the perfect time to really work hard on the back end of your business Your… ✅ Lead Gen Funnels ✅...
Hi I'm David 🙂
I Help FitPros Around The World Generate Leads On A Daily Basis, With Lead Generating Websites, Laser Targeted Facebook Ads and "The Portal"
Download Your FREE "Copy & Paste" Guide