Your Foundation Social Media Tool
Today we're talking about foundations
So far this week we have discussed all things social media, from Facebook groups to scheduling and different tools you can use to make the most of your social media
And today we're discussing the most important foundations you need to be laying for your social media
It's all about using your Facebook profile
Yes you may have family and friends on there, but if you want to make the most of your social media – utilise your profile ?
Add as many of your leads as possible and keep posting
Not necessarily all sales posts, just generic stuff letting them know more about you, how you can help them, the tools you've used to get success
Using your profile expands your reach far more than you can on your Group and your Instagram…when you post on your profile it gets more priority than any other social media channel
How successful do you want to be with your social media?
Utilise your profile and people will reach out??
David 🙂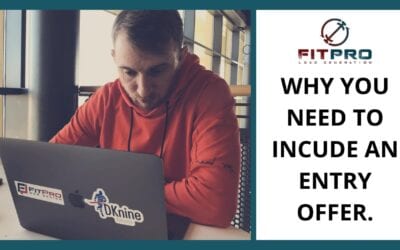 This week has been all about sales and convincing prospects to become a lead or purchase your programme 💸 Gary spoke all about behaviour change when it comes to generating leads and making sales Tuesday was 5 top tips 5️⃣ And Wednesday was what's working right now...
Hi I'm David 🙂
I Help FitPros Around The World Generate Leads On A Daily Basis, With Lead Generating Websites, Laser Targeted Facebook Ads and "The Portal"
Download Your FREE "Copy & Paste" Guide