A logo is a visual representation of who you are as an individual or company. It's the first thing people notice about you, so it needs to be perfect if you want to make a good first impression. A logo can help establish trust and credibility with your target market, and it can be a powerful branding tool for your fitness business.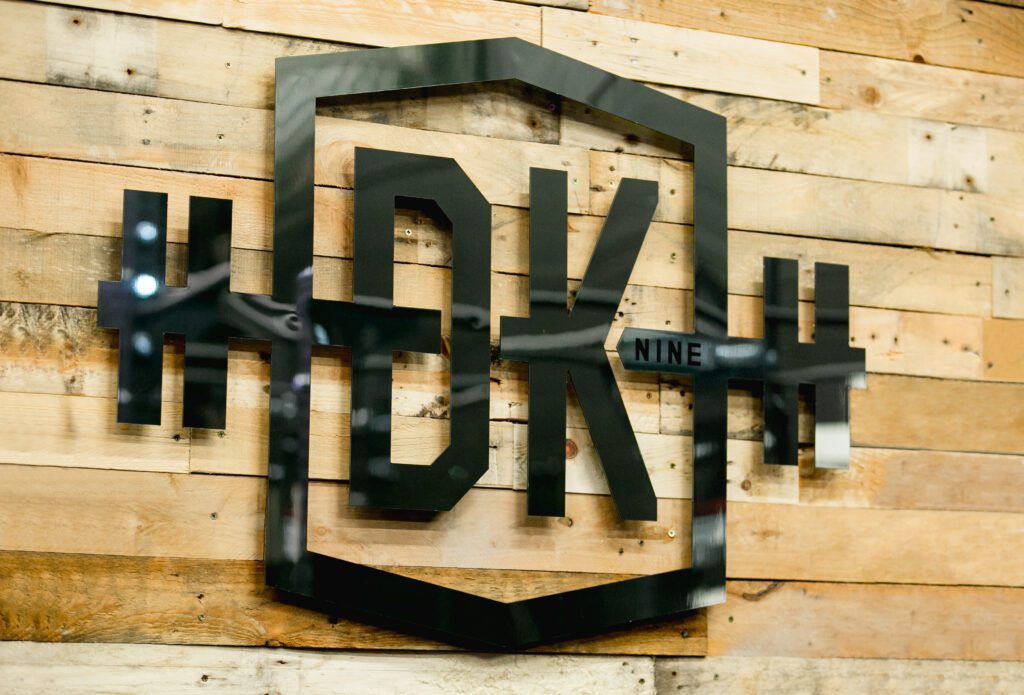 1. What is a logo and why do you need one for your fitness business
A logo is a graphical representation of your business that can be used on your website, business cards, and promotional materials. A well-designed logo can help to build brand recognition and create an instant visual association with your company. For a fitness business, a logo can be particularly important in helping to communicate the values of your brand. A simple, clean logo can convey professionalism and trustworthiness, while an energetic and modern logo can convey a sense of excitement and innovation. No matter what style you choose, make sure that your logo is reflective of your brand and will appeal to your target audience.
What are the consequences of having a bad logo?
Having a bad logo can have negative consequences for your business. A poorly designed logo can look unprofessional and amateurish, which can damage your reputation and make it difficult to attract new customers. A bad logo can also be confusing or difficult to remember, which can lead to missed opportunities and lost sales.
2. Where to get logo designs
When it comes to creating a professional logo, there are a few options available. Many businesses choose to hire a graphic designer to create a custom logo that perfectly represents their brand. However, this can be an expensive option, and it can be difficult to find the right designer for the job.
Another option is to use an online logo maker. These services provide ready-made templates that can be customised with your company name and colours. This is a much more affordable option, and it's also fairly easy to use.
However, the quality of these logos can vary depending on the service you use.
If you want a high-quality logo without spending a lot of money, your best bet is to hire a freelance designer. There are many sites online where you can find designers who are willing to create a custom logo for a reasonable price. Just be sure to do your research before hiring anyone, and make sure to look at their portfolio to see examples of their previous work. You could try Fiverr, Upwork, or 99designs to find a freelance designer.
3. How to choose a logo that represents your brand
Choosing the right logo for your fitness brand is essential. It's the first thing potential customers will see, and it needs to make a strong impression. The most important thing is to keep it simple. A complex logo will be difficult to remember, and it won't work well on small devices like phones and fitness tracker screens. You also want to make sure the logo is easily recognisable. Avoid using clip art or licensed images, as these could be subject to copyright infringement. Instead, opt for a unique design that captures the essence of your brand. And finally, don't forget to consider your brand's colours when choosing a logo. The right colour scheme can make a big difference in how your brand is perceived.
What should you avoid in a logo?
Don't use too many colours – limit yourself to 2 or 3 colours at most.
Don't use complex graphics or fonts – keep it simple!
Avoid using licensed images or clip art – create a unique design instead.
4. Choosing a designer to design your logo
When you are ready to choose a logo designer, there are many factors to consider.
The first step is to develop a clear idea of what you want your logo to achieve. Do you want it to convey a specific message? Or simply be visually appealing?
Once you know what you want your logo to do, you can start to narrow down your options. If you want a message-based logo, look for a designer who specialises in that type of design. If you're more interested in visual appeal, then find someone with a style that you like.
Once you've identified a few potential designers, take the time to review their portfolios and read reviews from past clients. This will give you a good sense of their work and whether or not they are a good fit for your business.
5. How to use your logo once you have it
Once you have a final logo, you'll need to start using it everywhere. Your website, advertising materials, and social media profiles should all feature your new logo. You may also want to order some branded merchandise, such as T-shirts, hats etc.
Your company's logo is one of its most important marketing tools. When used correctly, it can help to create a strong and recognisable brand identity. However, when used incorrectly, it can make your company look unprofessional or out of touch. Here are some tips for using your logo effectively in your marketing materials:
Make sure the logo is prominently featured on all of your marketing materials, including business cards, website, and email signature.
Use a high-quality version of the logo that is clear and easy to read.
Avoid using too many colours or extra elements that clutter up the design.
Be consistent in how you use the logo across all of your materials.
Conclusion
A well-designed logo is an essential part of any fitness business. It can help to create a strong and recognizable brand identity, which can be beneficial for marketing purposes. When choosing a designer, be sure to consider what you want the logo to achieve and find someone who specialists in that type of design. Once you have a final logo, be sure to use it consistently across all of your marketing materials.