My next credit card will be with…
It's been about 14 months since we have been open in Cardiff now
It's also been 14 months since I got a credit card out with a hefty amount in order to get the gym kitted out
Last month… We finished paying it off ?
This month tho, I get a statement saying I have £11 interest left to pay
But I thought I had paid it all off last month❓❓
I jumped on the phone, called them up and was like…..
Why do I need to pay this?
The lady was super nice, saying I paid it too late in the month
And that the interest had been carried over
What she said next, is something you NEED TO CONSIDER
"As I am feeling kind today, I will just wipe that off your account and get it all shut down for you right away"
Say whattttt…
This massive multi-million pound credit card company
Didn't moan
Weren't a bunch of wa****'s
They simply said they would wipe it clean
My first thought… What a company to do this
These will definitely be the first people I contact if I ever need a credit card again
Think about it
If they do stuff like this to keep me happy when I leave
What can you do when situations like this come up in our business❓❓
David 🙂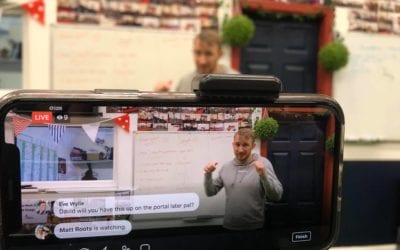 Yesterday the British Prime Minister announced a complete lockdown of the UK We are only allowed to leave our homes for a quick trip for essential Therefore now is the perfect time to really work hard on the back end of your business Your… ✅ Lead Gen Funnels ✅...
Hi I'm David 🙂
I Help FitPros Around The World Generate Leads On A Daily Basis, With Lead Generating Websites, Laser Targeted Facebook Ads and "The Portal"
Download Your FREE "Copy & Paste" Guide