Meet One Of My Facebook Ad Clients
We do ads for a number of clients in the UK & around the world
We have a few who we never hear from, they just want leads
We have others who are always asking for tips, hints, feedback and so on
And then we have the TRACKERS!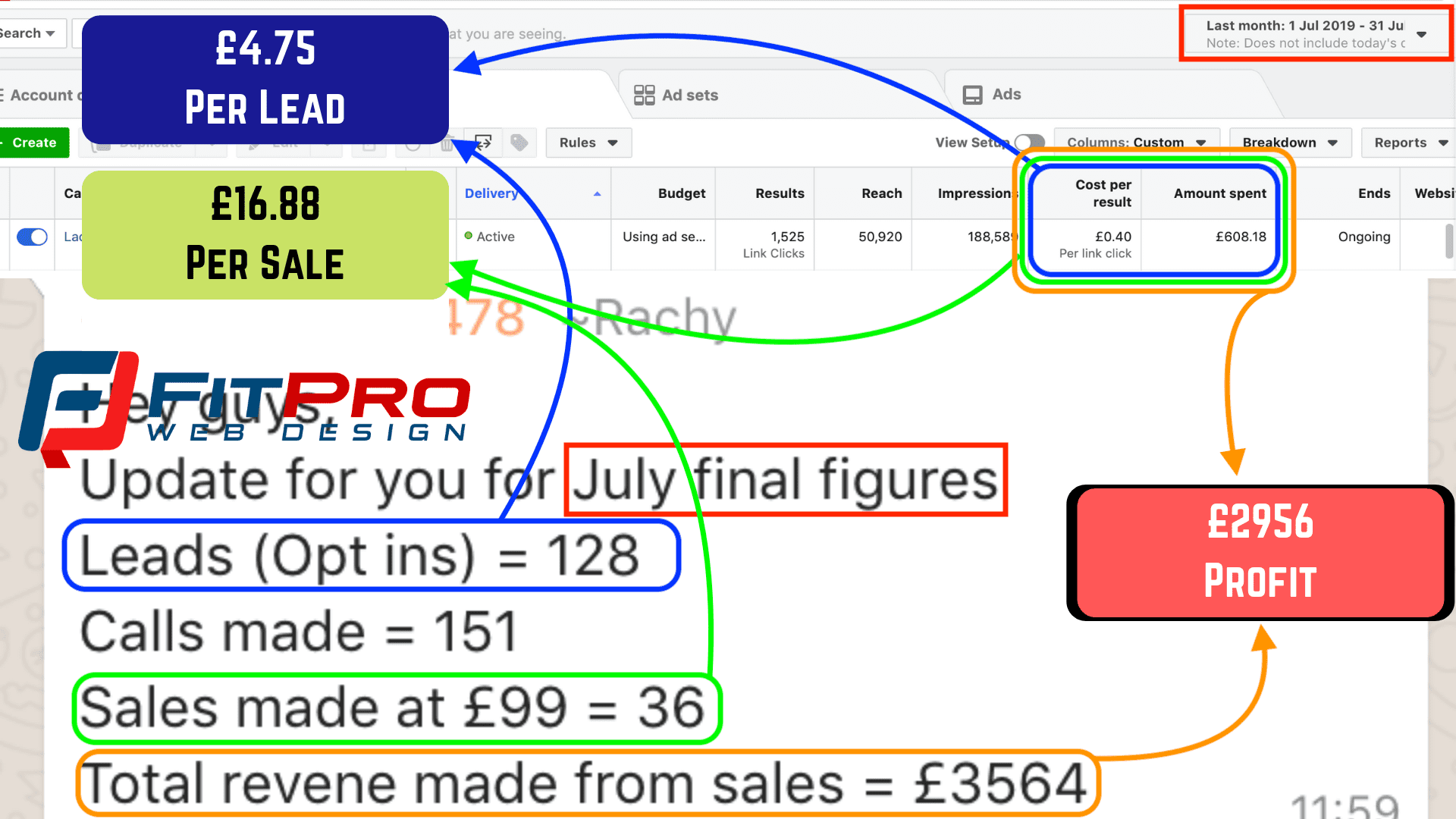 This particular client is a tracker, or her team do that for her
They track everything, from cost per lead, to cost per application form, cost per sales, how many phone calls made and so much more
WHY❓
Because knowing these numbers will make you MORE MONEY 👊
It will highlight areas that are doing well
It will highlight areas that need working on
It will show you how what you need to do to make the most of the money you are spending 🙌
Take the Cost Per Sale… If they could get that under £16, that would improve their PROFIT
If we could get the cost per lead down a little, that would increase their PROFIT
Small changes…
Leading to BIG RESULTS TRACK YOUR RESULTS 🤓
David 🙂
Ps… Want to know how we can help you get similar results? Then drop us a message
Guest Interview: Karl Muir on The Dos & Don'ts For Any Newly Qualified PT This week is all about how to get started in the fitness industry Today we're chatting to Karl, owner of The PT Mentor UK He is sharing anything and everything you need to know about getting...
Hi I'm David 🙂
I Help FitPros Around The World Generate Leads On A Daily Basis, With Lead Generating Websites, Laser Targeted Facebook Ads and "The Portal"
Download Your FREE "Copy & Paste" Guide