How to waste money with FB Ads
Had a great chat today with a new member of The FitPro Portal group
Each new members gets a 20 minute chat with me when they join 💪
This member is currently running online nutrition training to women
His issue was he struggles to find the perfect audience that will buy from him
So I started digging
Tell me who you want to work with
What's their age
What's their job
Kids? Married?
Eventually getting to his key numbers
Women between the ages of 30-50
Next question was…
Tell me the average age of your current clients?
… 40-45
What's your youngest client?
.. 38
Oldest?
… 50
Giving me the perfect numbers for him to work with
You see there is no point just picking numbers in the age category
You are more than likely just throwing money away
He is now going to be targeting women between the ages of 38-50
Spending more money on potential leads that are more likely to buy on the quick research we just did
The next time your about to start running ads, think about it carefully
What are the real ages you need to be targeting❓❓❓
David 🙂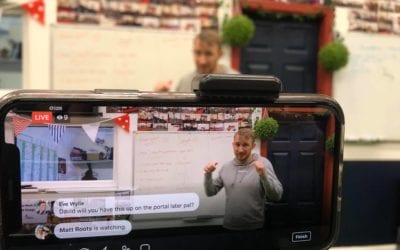 Yesterday the British Prime Minister announced a complete lockdown of the UK We are only allowed to leave our homes for a quick trip for essential Therefore now is the perfect time to really work hard on the back end of your business Your… ✅ Lead Gen Funnels ✅...
Hi I'm David 🙂
I Help FitPros Around The World Generate Leads On A Daily Basis, With Lead Generating Websites, Laser Targeted Facebook Ads and "The Portal"
Download Your FREE "Copy & Paste" Guide