Guest Interview: Shane on Short Term vs. Long Term Business Goals
Today I'm having a quick chat with a regular guest on the podcast, Shane from SJN Nutrition ??
Shane helps FitPros around the world systemise their clients nutrition to give them more free time & the ability to help more people
Today he's talking all about short term vs long term business goals
David 🙂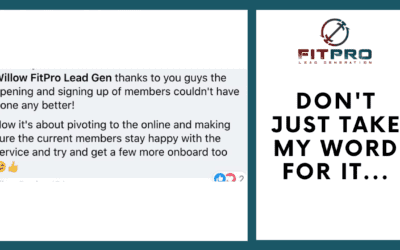 Part of Willow's job is to be the client care manager for all the FitPro Portal clients She is the first person to welcome them into the team, sends out all of their welcome cards, sends out Christmas cards, Birthday cards and so much more. Plus she checks in with...
Hi I'm David 🙂
I Help FitPros Around The World Generate Leads On A Daily Basis, With Lead Generating Websites, Laser Targeted Facebook Ads and "The Portal"
Download Your FREE "Copy & Paste" Guide