Guest Interview: Shane on Short Term vs. Long Term Business Goals
Today I'm having a quick chat with a regular guest on the podcast, Shane from SJN Nutrition ??
Shane helps FitPros around the world systemise their clients nutrition to give them more free time & the ability to help more people
Today he's talking all about short term vs long term business goals
David 🙂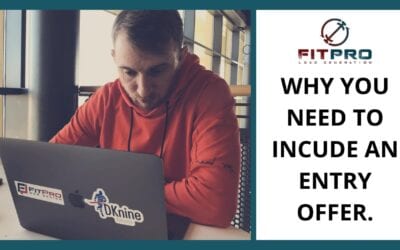 This week has been all about sales and convincing prospects to become a lead or purchase your programme 💸 Gary spoke all about behaviour change when it comes to generating leads and making sales Tuesday was 5 top tips 5️⃣ And Wednesday was what's working right now...
Hi I'm David 🙂
I Help FitPros Around The World Generate Leads On A Daily Basis, With Lead Generating Websites, Laser Targeted Facebook Ads and "The Portal"
Download Your FREE "Copy & Paste" Guide