A reason for your expensive ads
You have been running ads for a few months now
Yet you can't seem to get the cost per lead down
Then today is your lucky day ?
Here are a few ways you can help reduce your cost per lead
? Start with split testing your images. If you spend £5 a day, then have 5 different images to see which ones are costing the least
? Split up your gender. If your running ads to the same gender, then you are 100% shooting yourself in the foot. Split these up
? Split the age up. Same as the above, if you work with people 20-60 years then you NEED to split the ages up. 20-40, 40-60. You will see better results
? Test the difference between campaign types. Traffic, Page Engagement & Conversions
These are just a few ways we get the costs down for our Ad Management clients
David 🙂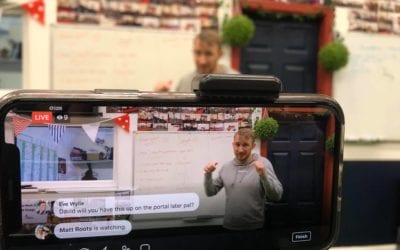 Yesterday the British Prime Minister announced a complete lockdown of the UK We are only allowed to leave our homes for a quick trip for essential Therefore now is the perfect time to really work hard on the back end of your business Your… ✅ Lead Gen Funnels ✅...
Hi I'm David 🙂
I Help FitPros Around The World Generate Leads On A Daily Basis, With Lead Generating Websites, Laser Targeted Facebook Ads and "The Portal"
Download Your FREE "Copy & Paste" Guide