Your Social Media Sorted For Today 🙌
Today I just want to tell you what to do
No science, no reason behind why this works
Just do what I am about to tell you what to do 👊
Load up Facebook
Get a load of pictures you have taken this week, upload them
And write something along these lines
What a great weekend here at [business name], a massive shout out to …. for losing ….
Also a big well done to…
Name, Name, Name you all killed that session on Tuesday
⬆⬆⬆⬆
You get my drift…. Friday should be the one day of the week where you shout out all your clients
Tagging as many of them as possible
And telling the world how great your fitness business is
David 🙂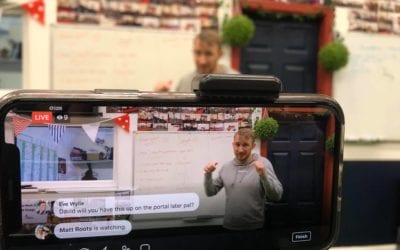 Yesterday the British Prime Minister announced a complete lockdown of the UK We are only allowed to leave our homes for a quick trip for essential Therefore now is the perfect time to really work hard on the back end of your business Your… ✅ Lead Gen Funnels ✅...
Hi I'm David 🙂
I Help FitPros Around The World Generate Leads On A Daily Basis, With Lead Generating Websites, Laser Targeted Facebook Ads and "The Portal"
Download Your FREE "Copy & Paste" Guide