7 Days Of Lead Generating, Social Media Dominations & Load of FREE Goodies – Day 2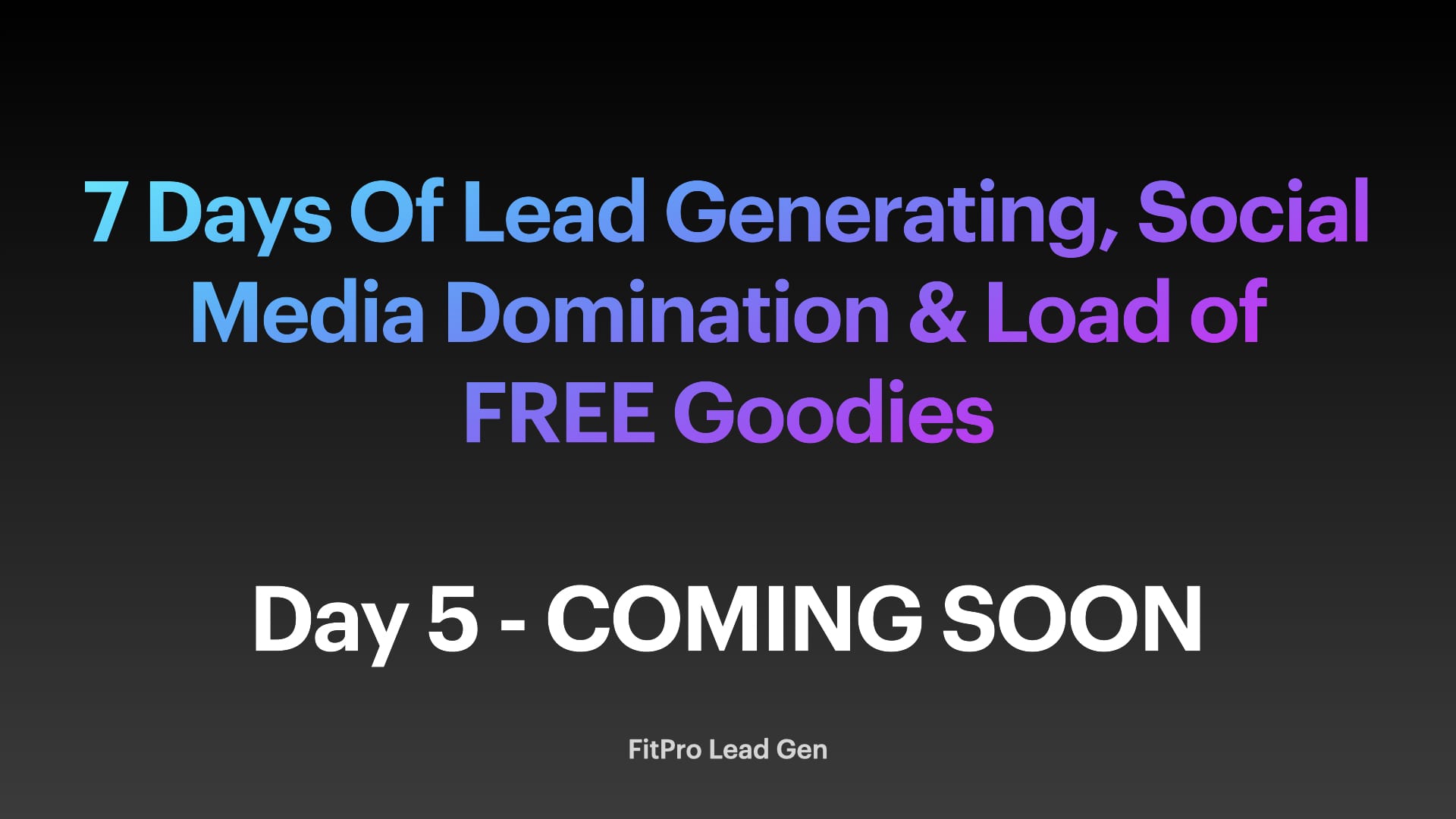 Welcome To Day 2
Yesterday was full-on right?
We dived straight into the deep-end and got your first Facebook Advert set up. The setup and the copy were the exact set up I used for a Facebook Ads Client who sold 19 spaces for a $78 ads spend!
Today, we dive into Social Media and in particular a formula/tactics that works for me time and time again to generate me FREE leads and sales
Loved This Video??
Then You Are Going To LOVE The FitPro Portal